Payment plans are now being offered to shoppers that span longer than the usual six-week period for higher-priced items with no hard credit checks required. Long-term financing is available for U.S. Sezzle merchants only. There are a number of merchant requirements set by our system for approval and we do not have a way to guarantee it will be available for a specific merchant. We recommend checking the app later or reaching out to accounts@sezzle.com for more information.
What is long-term financing?
Long-term financing is an option for shoppers to purchase higher ticket orders, paying over a longer period of time with varying interest rates (based on creditworthiness) and no down payments.
What are the benefits of enrolling in long-term financing?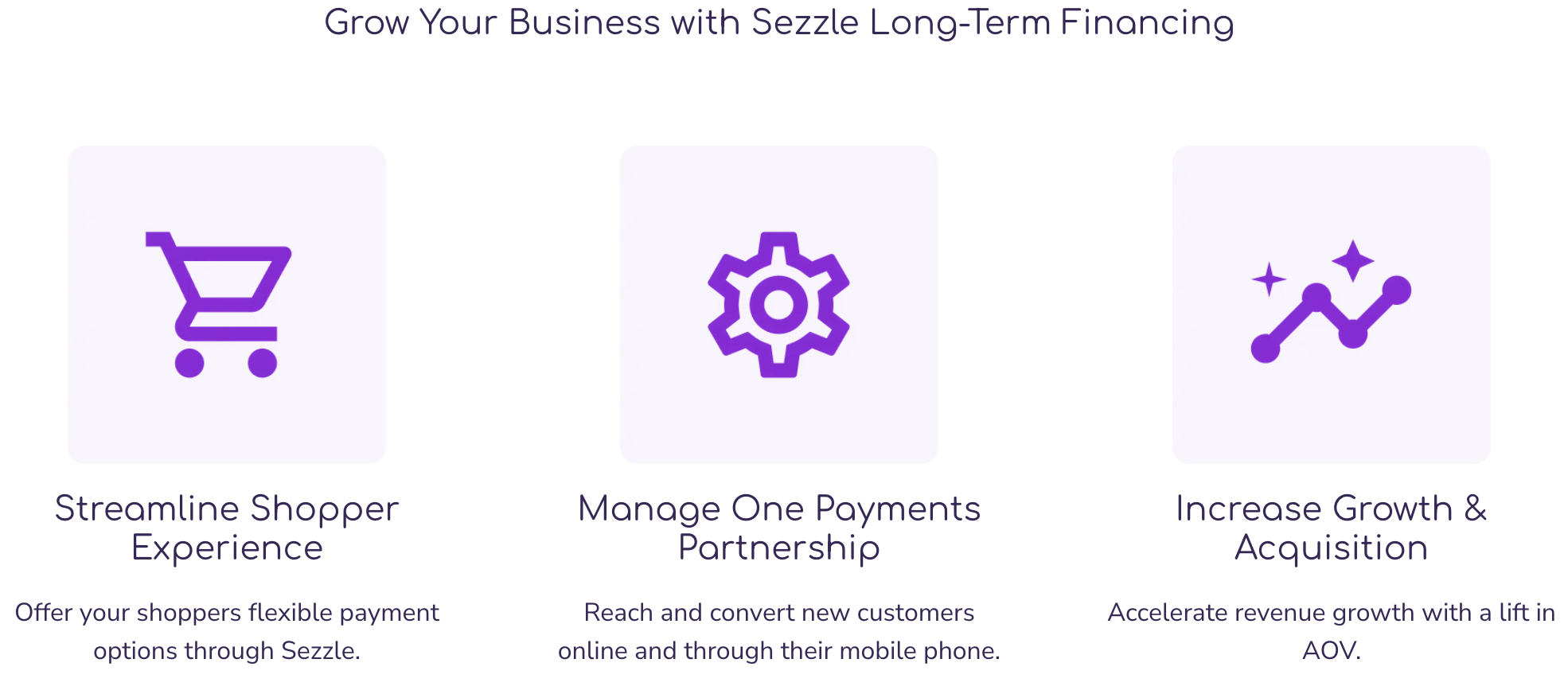 Will my merchant rates change?
When you offer long-term, by default your rate will match the core rate for interest bearing account. However, any 0% interest offerings will have different rates.
Who are the lenders?
Bread Financial™
Bread Financial™ is a financing partner of Sezzle's that helps shoppers make purchases with easy-to-understand payments through its affiliated bank, Comenity Capital Bank.
Oportun®
Oportun is a trusted partner of Sezzle's. Its bank partner WebBank provides financing opportunities through its service provider, Oportun, Inc., for purchases on the Sezzle platform.