If you have any questions regarding our API, please reach out to our team here: Submit Merchant Help Request. Before starting the integration process, you will need to be an approved Sezzle merchant. Please visit our signup page if you don't have a Sezzle Merchant account already.
Follow the steps below to add Sezzle Virtual Card availability so shoppers can use Sezzle in your store:
Participating merchants can sign up for the Sezzle Virtual Card to be enabled at their selected in-store locations and integrate Sezzle into their select locations. The steps include:
Start by navigating to their dashboard "Settings" menu, and selecting "in-store," which will take them to the following screen.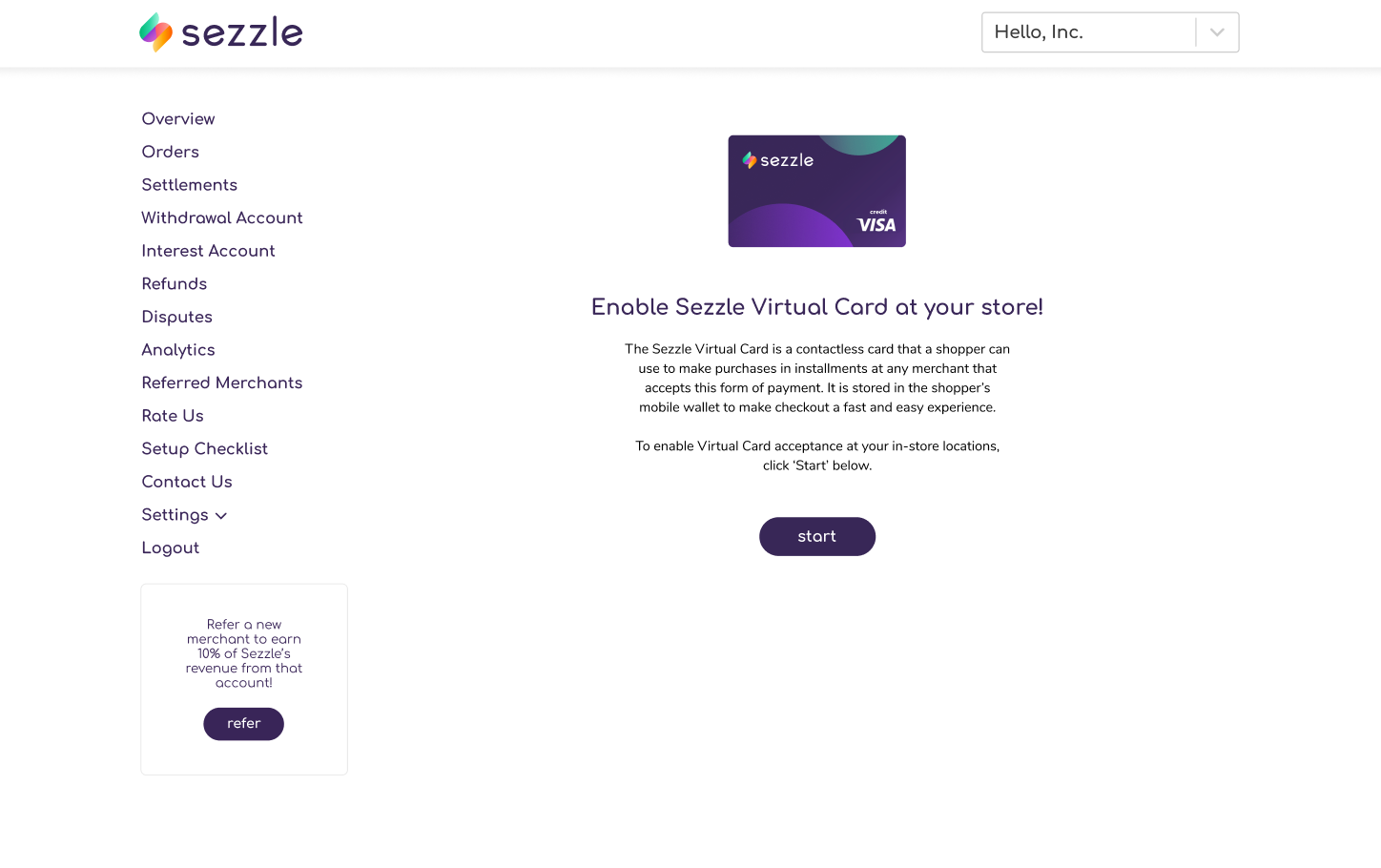 Once you click "start," you will see the 4 easy steps to complete to set up your Sezzle Virtual Card Acceptance.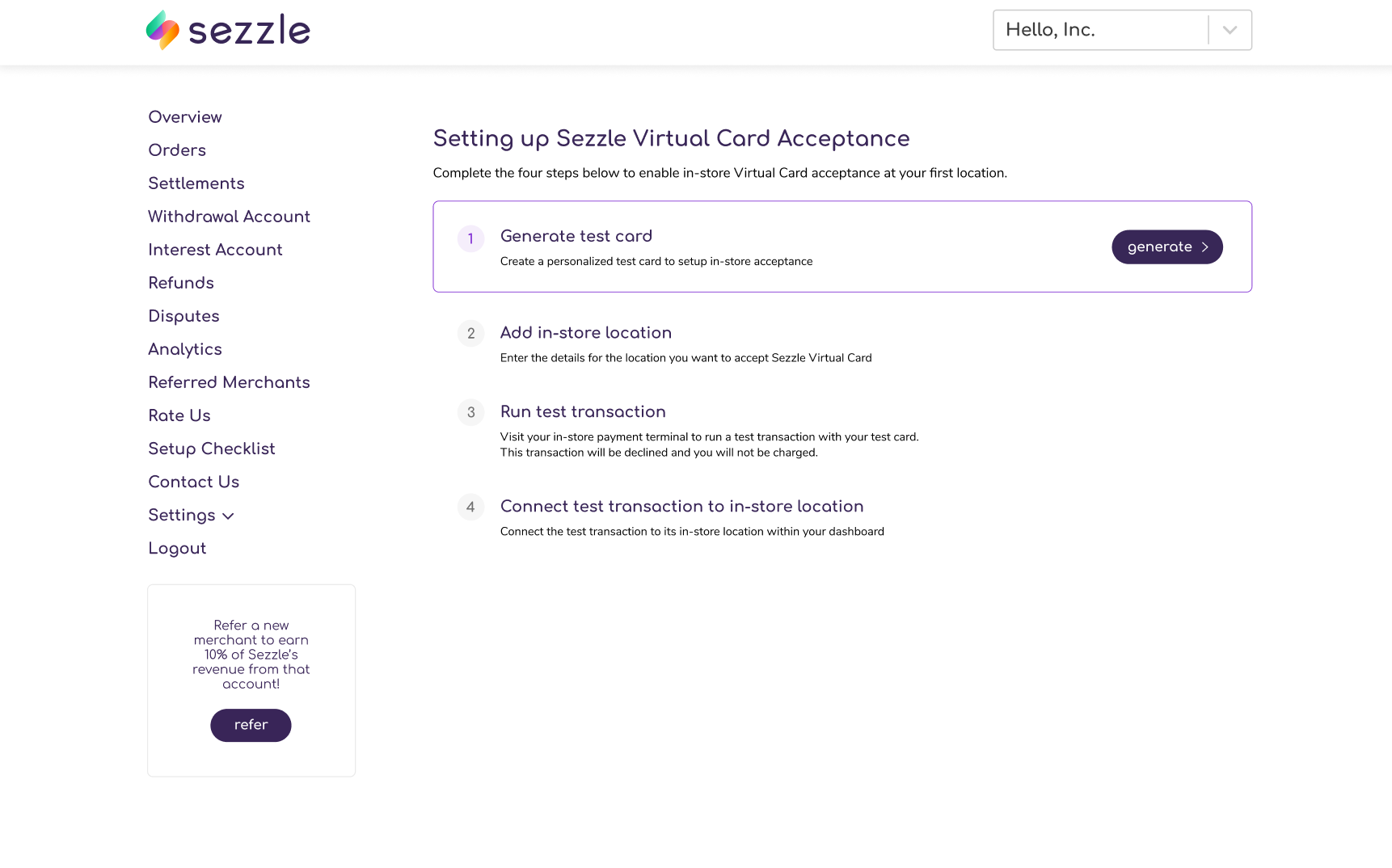 Step 1: Generate a Test Card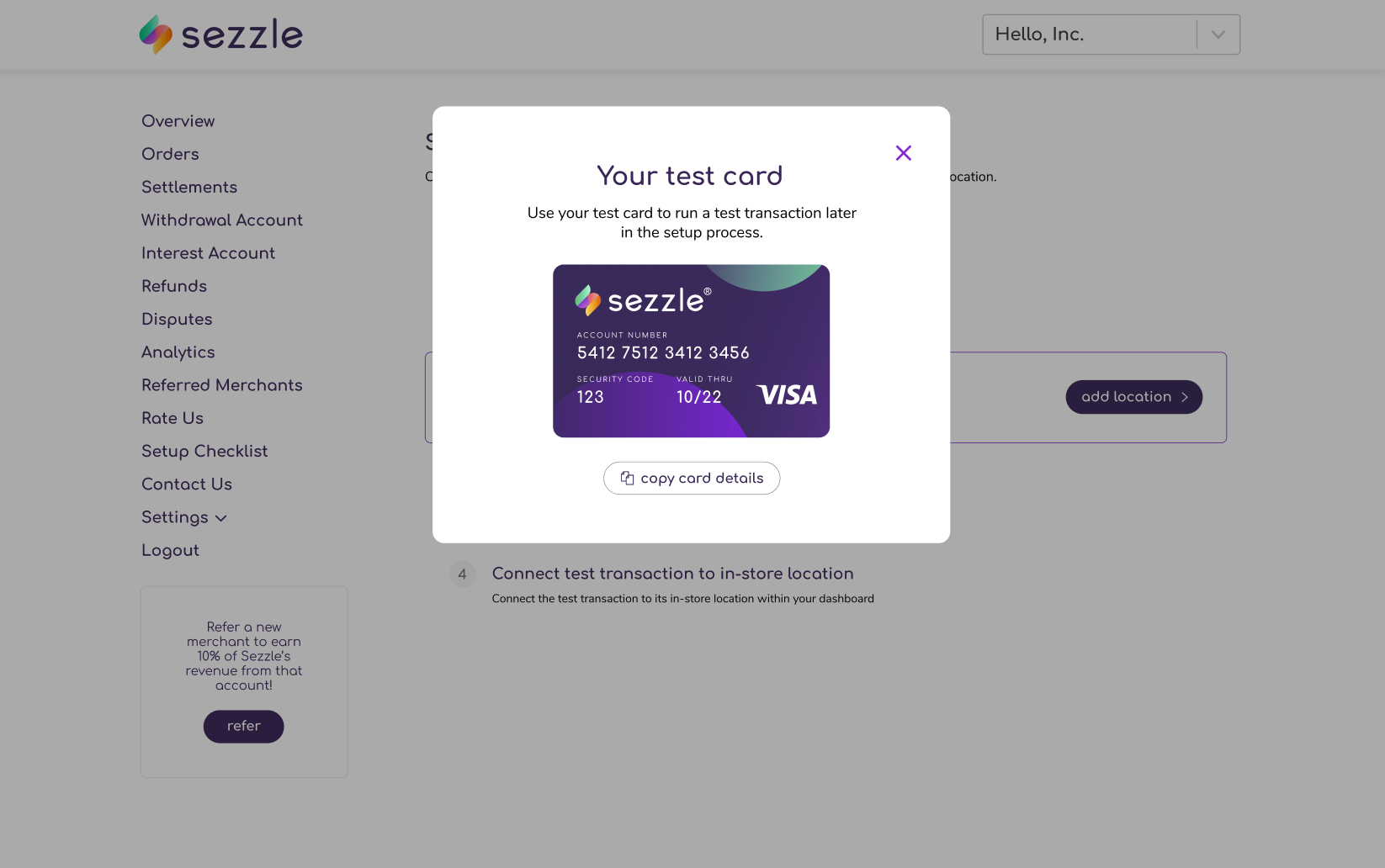 Step 2: Add In-Store Location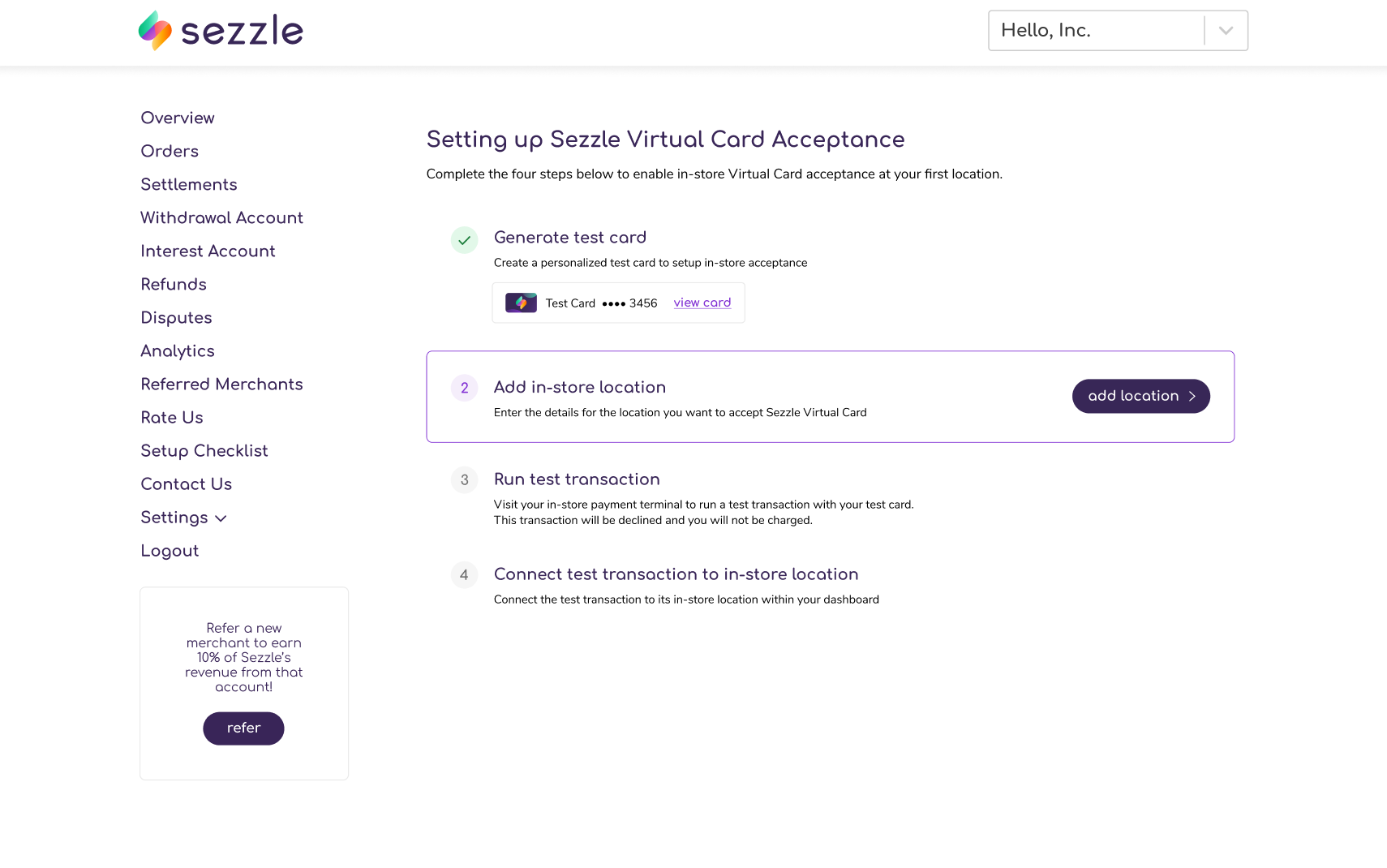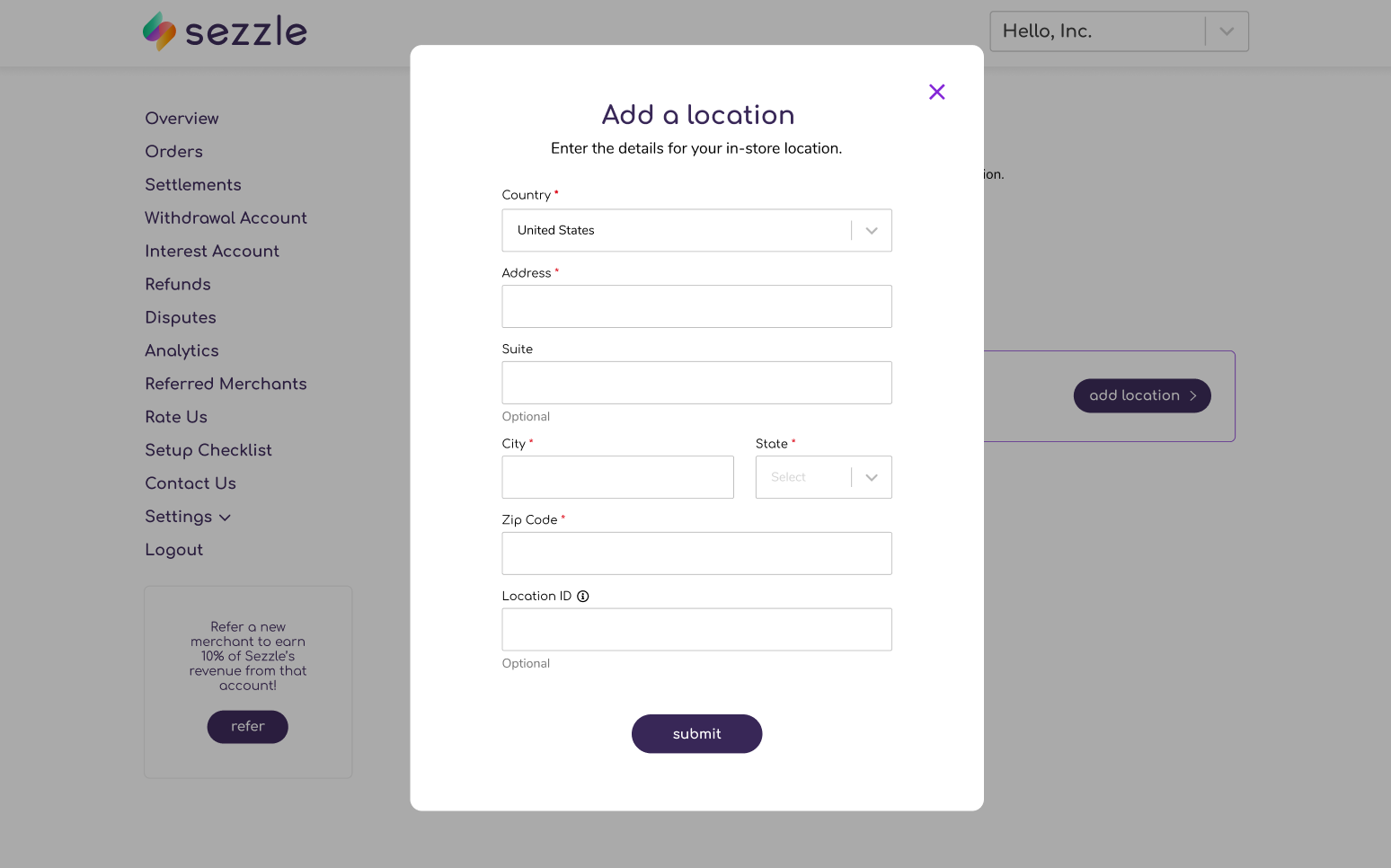 Step 3: Run Test Transaction

The following three options will appear and their corresponding messaging: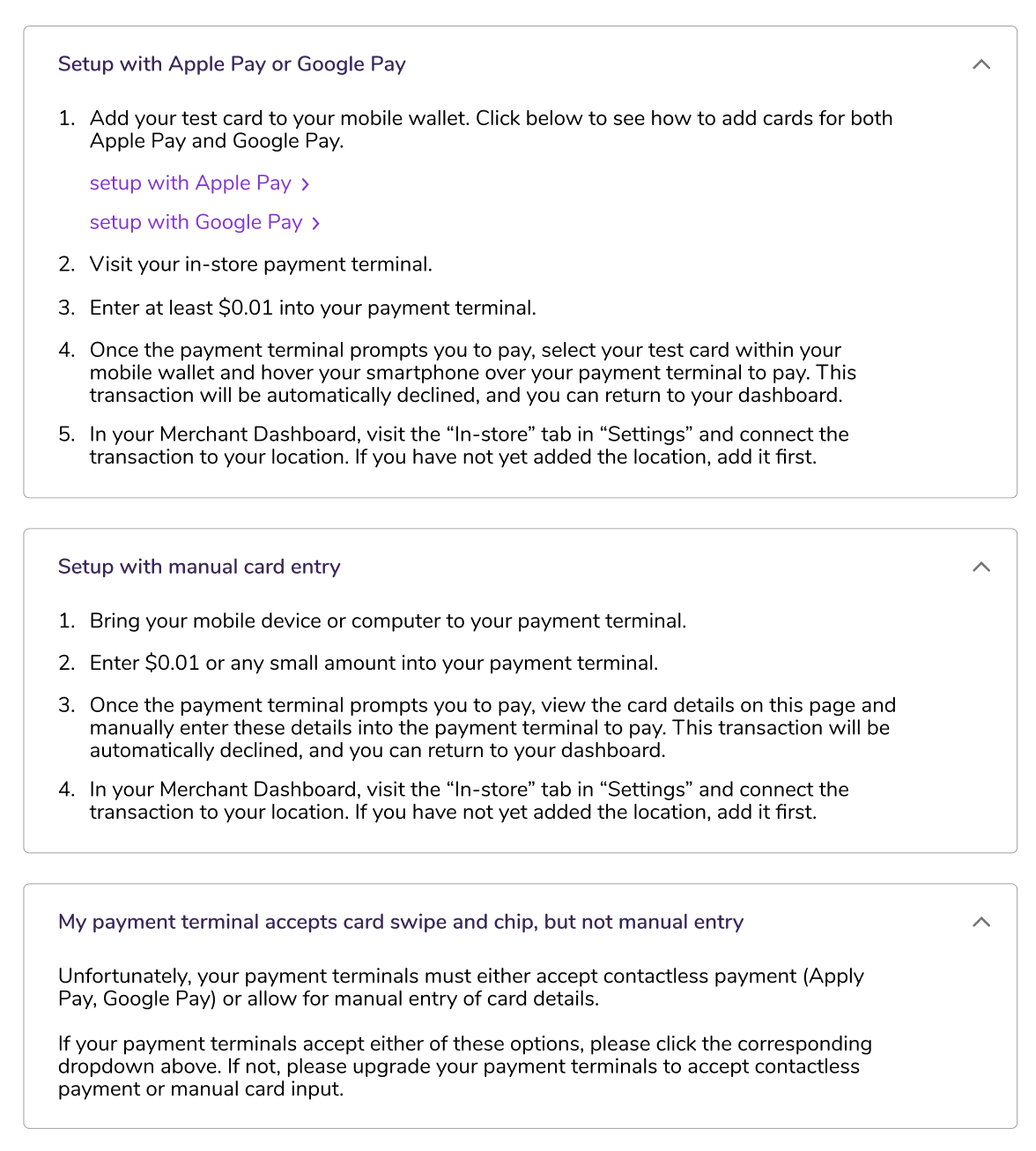 (Note that we do not support Samsung Pay at this time.)
Step 4: Connect Transaction to In-store Location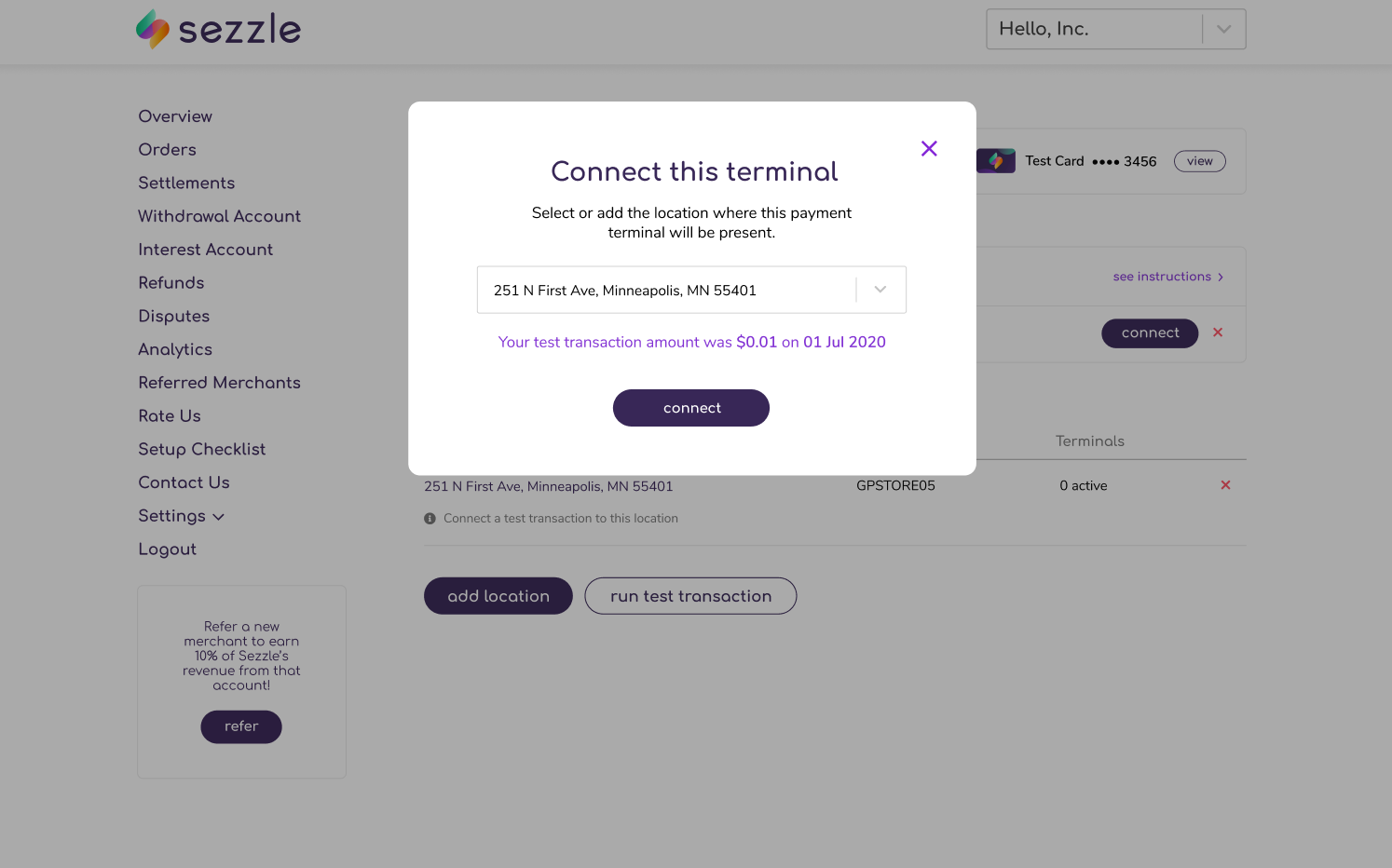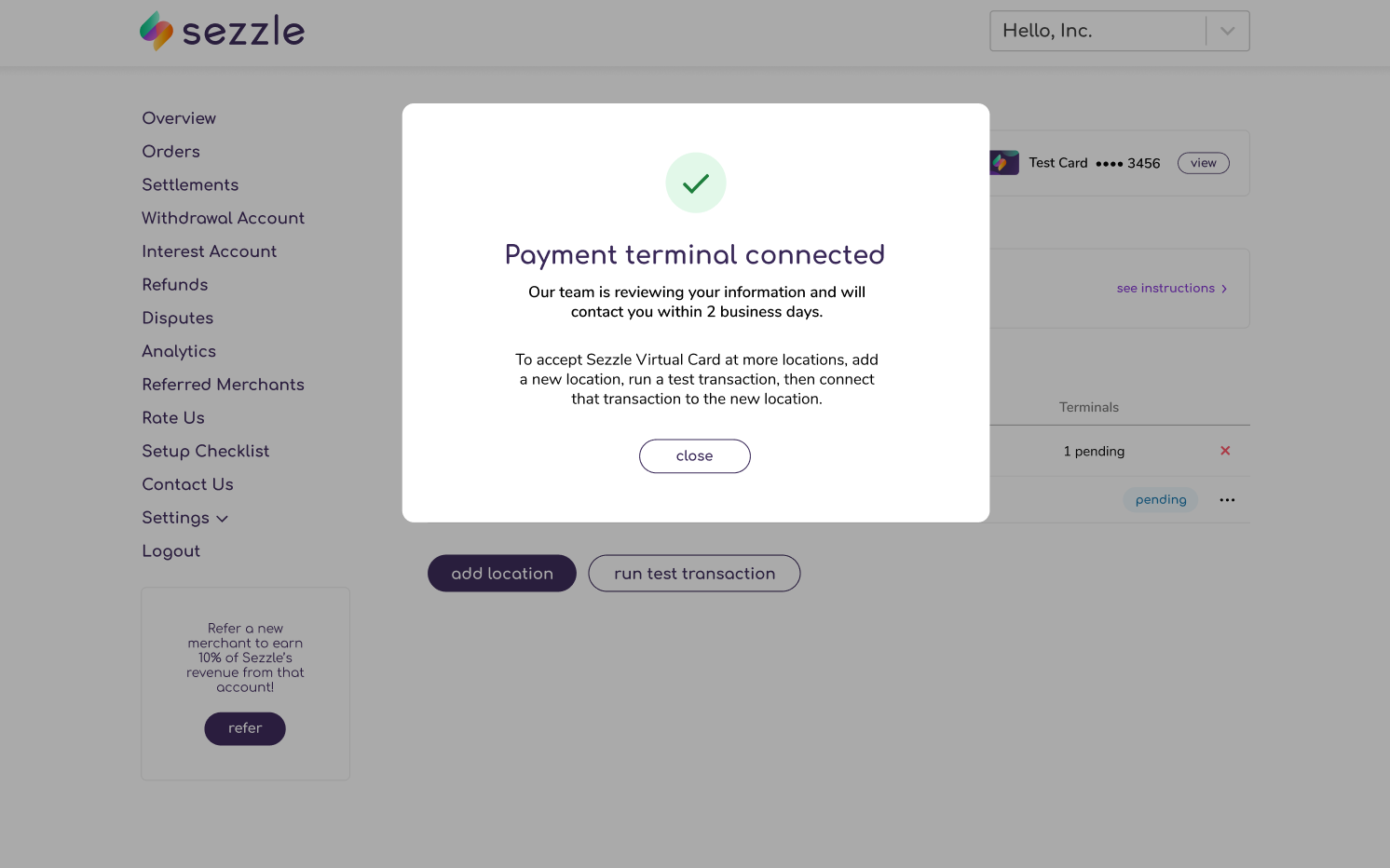 Once the transaction is connected to the correct location, it will move to "pending" status while it is reviewed by our team.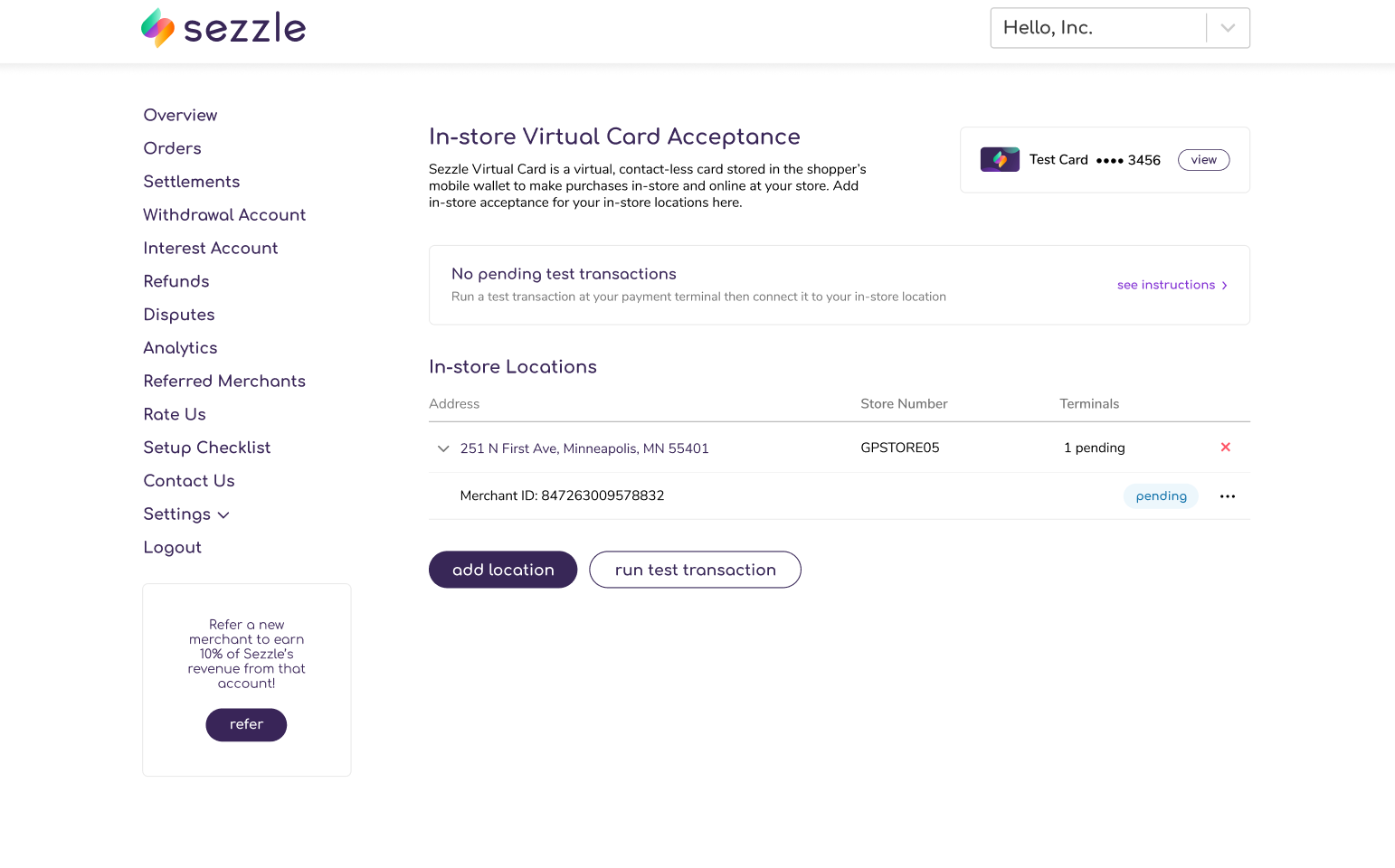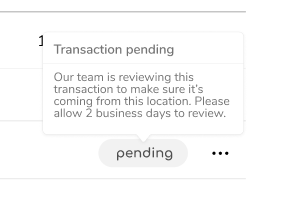 Once the review process is completed and the location has been approved, it will display as "active."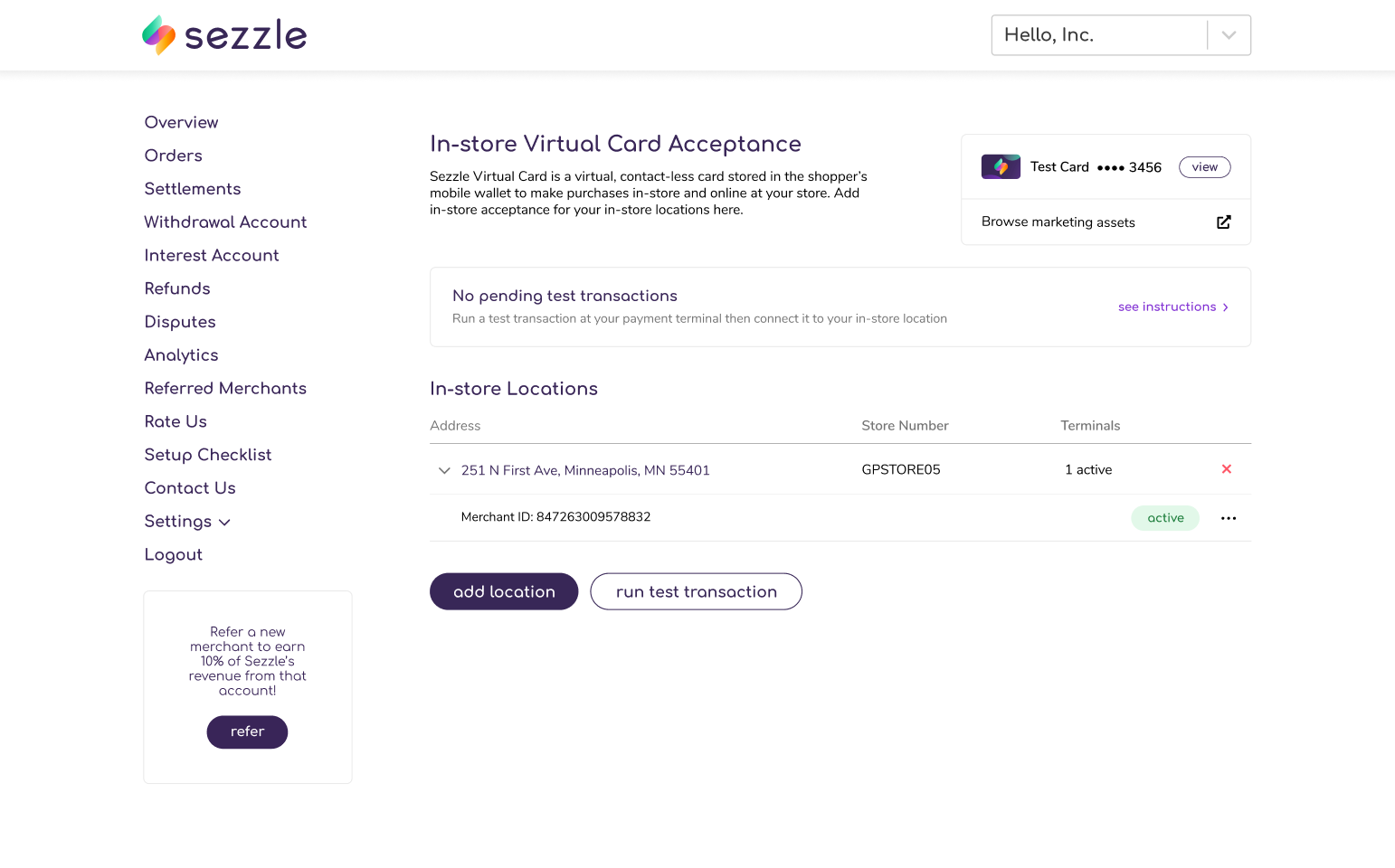 If you would like to connect additional locations, click on the "add location" button below on this page. Once a new location has been added, you will need to run another test transaction to confirm the location.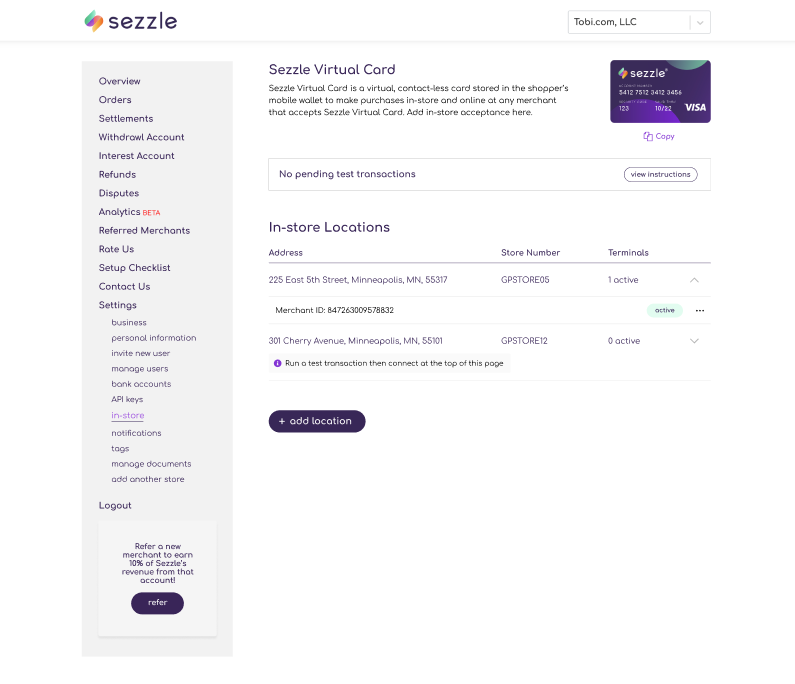 Additionally, you can deactivate or remove locations.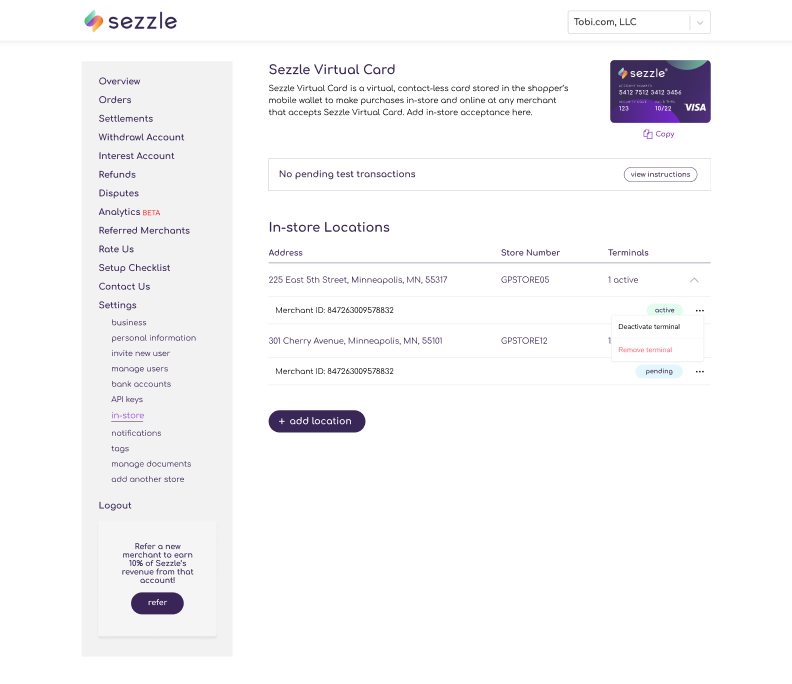 As a merchant, ensure the in-store address you submit when connecting your test transaction to a location is consistent with the address that you applied with. Keep an eye out for any follow-up emails from Sezzle during the "pending" period if additional information is required to approve your in-store payment terminal.


Once locations have been connected and test transactions have been reviewed and approved, you are ready to start accepting in-store Sezzle Virtual Card checkouts! If you have any additional questions or are having trouble accessing this feature, please reach out to our team here: Submit Merchant Help Request.